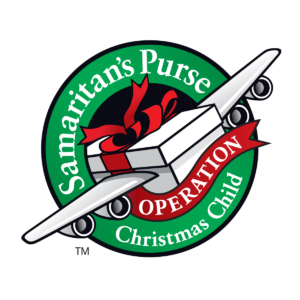 Operation Christmas Child partners with churches worldwide to reach boys and girls with the Gospel of Jesus Christ.
After receiving shoebox gifts, many children are discipled through our bible study course, The Greatest Journey, where they learn to become faithful followers of Christ and share their faith with others.
Faith Community Church's 2018 drop off center hours:
For Any Questions call Julie Hellweg at
920-420-1141

Do Not Include
Candy; toothpaste; used or damaged items; war-related items such as toy guns, knives, or military figures; chocolate or food; seeds; fruit rolls or other fruit snacks; drink mixes (powdered or liquid); liquids or lotions; medications or vitamins; breakable items such as snow globes or glass containers; aerosol cans.