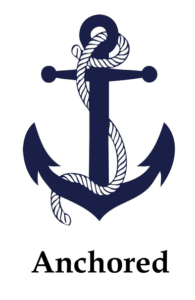 When middle school students come to Anchored on Wednesday nights, they will be welcomed into a community that loves them deeply and unconditionally. It is a place for middle schoolers to have fun and be themselves, while learning about who God is and His love for them.
We meet Wednesdays from 6pm – 7:30PM in the youth wing of the church. A typical night includes games, worship, a teaching, and small group meetings. Here at Anchored we understand that students in middle school are learning to step into their identities in Christ, and aim to walk alongside their parents as we help them discover who God has created them to be. We believe each students is valuable and important and strive to help each of them understand just how valuable they are!
FYI: The youth center will be open at 3:15PM so the kids can hang out, do homework, play sports, and FREE pizza will be served at 5:30PM.
Hebrews 6:19-20 "We have this hope as an anchor for the soul, firm and secure. It enters the inner sanctuary behind the curtain, where our forerunner, Jesus, has entered on our behalf. He has become a high priest forever, in the order of Melchizedek."